– GOT MILK? –
May 10, 2004 – The puppies we've been following are now 24 days old. They are walking, talking, and they're very responsive to their breeder, Cindy Niske. They even come when she calls! These "Seventh Heaven" babies are frisky little critters, and they're learning to play. Their baby teeth are plenty sharp, and while they sure like tugging on those tasty spigots attached to their mother, that's not all they like to pull on. Furry tails, floppy ears, fleshy fingers, dangling camera straps and loose blanket corners will do just fine, thank you very much. It's a mighty big world out there, and when you're a three-week-old puppy, there's plenty to explore.
Planning a Litter
This week we'll be discussing the "business-end" of breeding a Great Dane. I think the general public has no idea what reputable breeders go through – and spend – to produce a litter of healthy, high-quality Great Dane puppies. Today we'll talk mainly about health testing, an essential part of planning a litter. Next week we'll take a closer look at the labor involved – and I don't mean the dam's labor. Whelping and raising Great Dane puppies is hard work.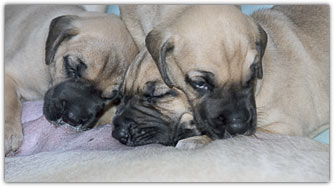 Health Screening
Pre-breeding health checks are a fundamental part of the breeding process. First off, it is important to screen for Brucellosis, a sexually-transmitted bacterial disease. Brucellosis is serious stuff. A latent Brucellosis infection can kill the puppies and/or cause permanent infertility. Female dogs should be tested a few weeks before they come into heat and stud males should be tested twice a year. Brucellosis testing runs $35-$50, depending on where you live.
Tests for heritable (inherited) disorders should be performed as well. The Great Dane Club of America (GDCA) recently joined the Canine Health Information Center (CHIC) program, and the Club is now recommending the following screenings:
Hip Dysplasia
– Results accepted from OFA, PennHIP, GDC, or OVC

Eyes
– Results accepted from CERF

Congenital Cardiac Disease
– Results accepted from OFA

Autoimmune Thyroid Disease –
Results accepted from OFA
(For more info about GDCA's relationship to CHIC, go here.)
I asked a seasoned breeder, who I greatly admire, to give us a run-down of what all this testing might cost. Here's what she wrote:

OFA, hips: This test costs approximately $200 – or more, if you go to an orthopedic specialist – plus a $30 registration fee for OFA. If you do hips and elbows at the same time, the cost is around $250, plus a $35 fee to OFA. Done separately, OFA registration for hips is $30 and elbows is another $25.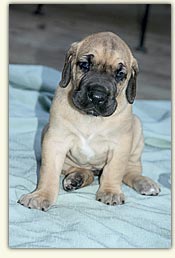 PennHip: If I do PennHip and OFA at the same time, it runs me $450 plus the submission fees. If done alone, it should be $250-300, depending on where you have it done. (The veterinarian must be certified to do PennHip).
CERF: If done at a clinic, CERF usually runs ~$25 for the exam. You may have to pay more at a vet school. (At Cornell University, for instance, the examination fee has gone up to $75, due to cuts in state subsidies.) CERF charges $10 to register, and $7.50 for updates. CERF certification is supposed to be repeated annually.
OFA, cardiac: Auscultation (stethoscopic exam) is the only test required, as long as the results are normal. You can get this done as cheaply as $25 at some clinics. The OFA fee is $15. I prefer to do a full echocardiogram on all breeding stock as a baseline, which I repeat every other year with annual auscultation done in between. Some clinics will offer a limited number of echoes for ~$100, but if you go to a specialist you should expect to pay $250-300 for a basic echo with Doppler ultrasound. At a minimum, I believe cardiac certification (auscultation and/or echo) should be performed on a yearly basis.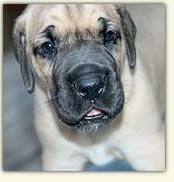 OFA, thyroid: Fees vary greatly for thyroid testing, as there are several "parts" to the process. There is always an office visit fee for drawing and processing the dog's blood, a shipping fee for getting the blood to the lab, a lab fee for testing the blood, and finally the actual OFA fee, for registering the results. Here is what I pay: $25 for the office visit, $13 to draw the blood, $45 for the lab fee if we are doing a partial panel or $90 for full panel, $36-56 for overnight shipping, and, finally, $15 for the OFA fee. (There is no fee for submitting follow up reports, equivocal results or failed results.) Thyroid certification should be performed on a yearly basis.
I also test for Von Willebrand's disease, a bleeding disorder. vWD is not a widely found in the Great Dane, but it is a devastating disease, and one I'd prefer to avoid by screening. For some reason it is very expensive from my vet – $102 plus shipping and office fees. I usually have vWD testing done at the same time as something else to avoid being charged for a separate office visit.
Whew... we're approaching $1000, and we haven't even had a breeding yet! Believe me folks, that's just the beginning. Next week we'll talk about the process of breeding a Great Dane, taking care of the mother-to-be, and whelping a litter. ( I get tired just thinking about it.)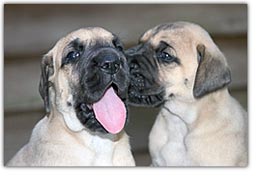 In the meantime, here is some additional information for those of you with inquiring minds. Indeed, I think this is important information for anyone who is thinking about buying a puppy.
What is the CHIC program?
The Canine Health Information Center (CHIC) is a centralized canine health database sponsored by the American Kennel Club (AKC), its Canine Health Foundation (CHF), and the Orthopedic Foundation for Animals (OFA). For breeders, CHIC offers a reliable source of information regarding dogs they may wish to use in their breeding programs. For buyers, CHIC offers reliable information about the results of a breeder's health testing.
What, exactly, is OFA?
The Orthopedic Foundation for Animals, or OFA, was established in 1966 for the purpose of providing radiographic evaluation, database maintenance, and breeding advice to reduce the incidence of degenerative joint disease, or hip dysplasia, in dogs. Over the past 10-15 years, OFA has expanded its mission to include other heritable (inherited) diseases such as congenital cardiac disease, autoimmune thyroid disease and Von Willebrand's disease.
OFA, hip: Qualified radiographs of canine hips are rated for soundness by a team of board-certified veterinary radiologists appointed by OFA. Grades of excellent, good and fair are considered to be within normal limits. If a dog qualifies as normal, it is assigned an OFA number. The OFA evaluation number and grade is accepted by the AKC for those dogs with permanent identification, and their ranking is available to the public via OFA's searchable database.

OFA, cardiac: OFA maintains a congenital cardiac database for dogs 12 months of age and over. In order to participate, OFA requires a careful clinical examination, performed (preferably) by a diplomat of the American College of Veterinary Internal Medicine, Specialty of Cardiology, or a veterinarian with advanced training in the subspecialty of congenital heart disease. A dog is determined to be normal if he is without cardiac murmur or if he has a heart murmur determined to be otherwise normal, by virtue of an echocardiographic examination that includes Doppler echocardiography. Other cardiac murmurs are graded "1" through "6," depending on the severity.

OFA, thyroid: Autoimmune thyroiditis is the most common cause of primary hypothyroidism in dogs. It usually, but not always, manifests at 2 to 5 years of age. To qualify for inclusion in OFA's database, and to receive an OFA number, a dog must be examined by a veterinarian and have a serum sample sent to an OFA-approved laboratory. Any dog 12 months of age or older can be certified. OFA recommends that all dogs be reexamined at ages 2,3,4,6, and 8 years.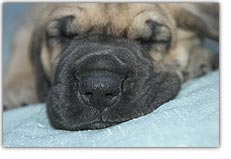 What is PennHIP?
The University of Pennsylvania Hip Improvement Program, or PennHIP, is a radiographic method of hip evaluation that can help predict the onset (or presence) of degenerative joint disease, which is the hallmark of canine hip dysplasia. PennHIP is a well-researched, objective method of evaluation performed by trained veterinarians who follow PennHIP's strict scientific protocols.
What is CERF?
The Canine Eye Registration Foundation, or CERF, was established in conjunction with board certified, veterinary ophthalmologists. CERF's goal is to eliminate heritable eye disease in all purebred dogs by forming a centralized, national registry. Certification, which involves a painless examination of the dogs eyes by a qualified American College of Veterinary Ophthalmologists (ACVO) diplomat, is good for 12 months from the date of the exam. Afterwards the dog must be reexamined and re-certified to maintain its CERF registration.
---
©2002-2008 by Ginnie Saunders. All rights are reserved. No part of this web site may be reproduced or transmitted in any form or by any means — electronic or mechanical, including photocopying, recording, or by any information storage or retrieval system — without written permission from Ginnie Saunders. To learn more about copyright issues on the web, visit the Web Law FAQ.






Ginnie.com, Inc.
PO Box 50314
Columbia, SC 29250
(803) 783-3169
www.ginnie.com