October 11, 2004 – I've been scrambling around all week trying to get ready for this year's GDCA National Specialty which will be held in Ft. Worth, Texas, from October 18 through October 23. I'll be flying to Ft. Worth on the 16th, so time is running out!
At last year's National I had a show booth where I sold limited edition "DaDane" prints and open edition posters. I also did a bit of photography for commissioned portraits of Danes. It was a lot of fun, but I sure missed being ringside for all the competitions.
This year I wasn't sure I could manage to put on a booth due to the fact that I spent the entire summer traveling overseas. There wouldn't be enough time to get ready, I thought. To make a long story short, though, I decided to take the plunge. I will indeed have a booth at the Nationals. (Whahoo!) Please stop by and say hello. I'll be located in the hotel lobby. I was originally slated for the main exhibition tent, but unfortunately that fell through when it was decided that only GDCA Sponsors would be allowed to exhibit ringside. (Sigh.)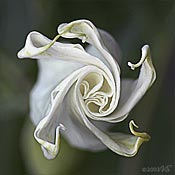 In addition to my Great Dane imagery, I'll also have a portfolio of my limited edition botanical prints, which have done quite well in designer markets. You can preview the work at my other web site: FLORIGRAPHY.COM. For the duration of the show, I will be selling these prints at wholesale prices – that's 40% less than retail.
My New Camera
For you camera buffs out there, it may interest you to know that I just switched from Nikon to Canon. Why? Because I think Canon is addressing the high-end digital market better than Nikon and I don't see that changing anytime soon. After shooting all summer with my Nikon D100, the metering inconsistencies in the field drove me nuts. It was definitely time for an upgrade. A couple of weeks ago I purchased Canon's newly released 20D and I could not be happier with it. I also invested in some really good Canon lenses, including their "famous" 70-200mm f/2.8L IS USM lens, which actually cost me more than the camera itself. I can't wait to use it at the Nationals.
Scheduling a Photo Session
If anybody wishes to schedule a photo session for their Dane, please email me ahead of time to make arrangements, or just stop by the booth. I'm very excited about my recent batch of commissioned canvas prints. Many of them are accompanying me to the show, where they will be proudly displayed. I hope to see you there!
---
©2002-2008 by Ginnie Saunders. All rights are reserved. No part of this web site may be reproduced or transmitted in any form or by any means — electronic or mechanical, including photocopying, recording, or by any information storage or retrieval system — without written permission from Ginnie Saunders. To learn more about copyright issues on the web, visit the Web Law FAQ.






Ginnie.com, Inc.
PO Box 50314
Columbia, SC 29250
(803) 783-3169
www.ginnie.com