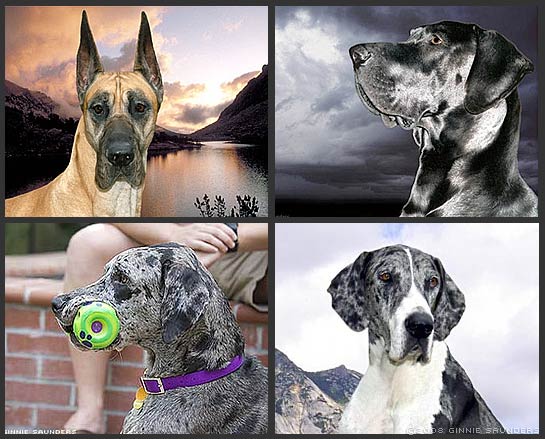 — IN MEMORIAM —
SudZ, Trouper, Gaysie Mae, Annie

May 19, 2008 — Four members of the DaDane of DaWeek family recently left us. They will be sorely missed by all who knew and loved them. Please take a moment to visit their "DaDane" pages and bid them farewell:
SUDZ
Margo and Larry Gaither



TROUPER
Dianne Powers



ANNIE
Nori and Will Warren

GAYSIE MAE
Ana Greavu

I hold it true, whate'er befall;
I feel it when I sorrow most;
'Tis better to have loved and lost
Than never to have loved at all.



(Alfred Lord Tennyson, 1849)
---
©2002-2008 by Ginnie Saunders. All rights are reserved. No part of this web site may be reproduced or transmitted in any form or by any means — electronic or mechanical, including photocopying, recording, or by any information storage or retrieval system — without written permission from Ginnie Saunders. To learn more about copyright issues on the web, visit the Web Law FAQ.






Ginnie.com, Inc.
PO Box 50314
Columbia, SC 29250
(803) 783-3169
www.ginnie.com