— AUGUST IN BERLIN —

August 18, 2008 — When I consider our recent trip to Berlin, certain memories stand out:
A visit to the Neue Nationalgalerie to view a retrospective exhibit by one of my heroes of contemporary photography, Hiroshi Sugimoto.


The unexpected appearance of thousands of inline racers and long-distance runners early one evening, just outside our hotel. Unbeknownst to us, we were witnessing Vattenfall City Nacht '08. The entire neighborhood was cordoned off as ~10,000 Europeans competed in a series of marathons that ran back-to-back until it was too dark to continue. Sidewalks and plazas were jammed with over 50,000 supporters, onlookers and vendors. See below for photos.


Our visit to the ultramodern Sony Center at Potsdamer Platz. Designed by the German architect, Helmut Jahn, the complex is a feast for the eyes, especially for those of us who enjoy studying reflective surfaces. See below for photos.
Vattenfall City Nacht 2008
— Inline Race, 10 kilometers —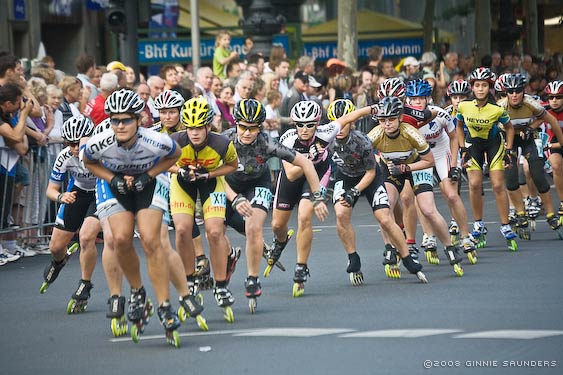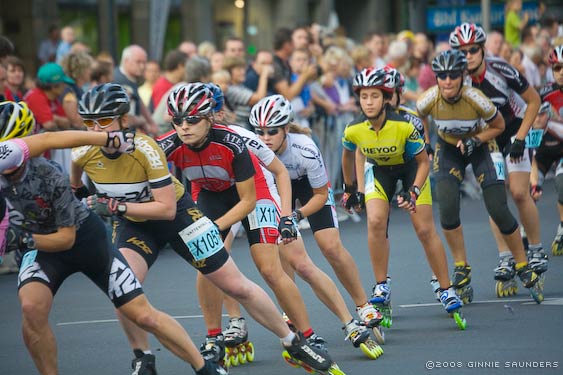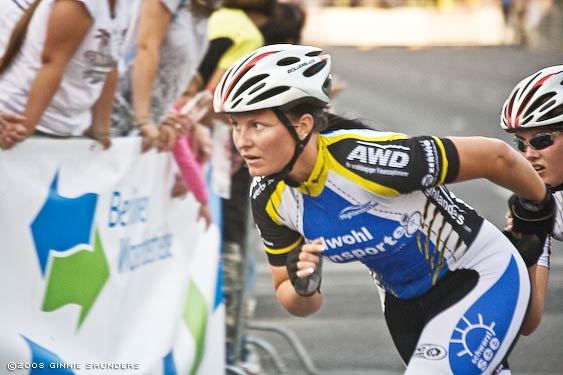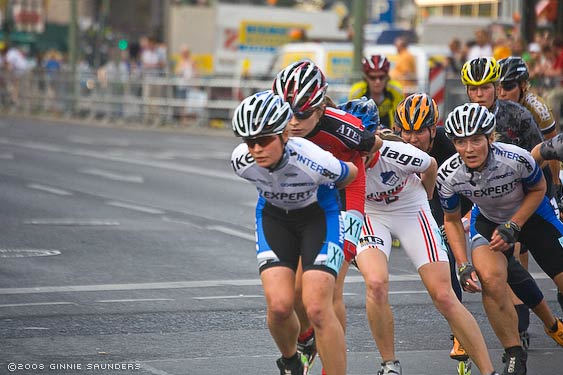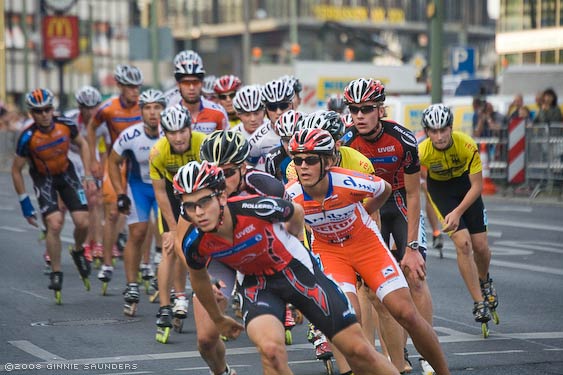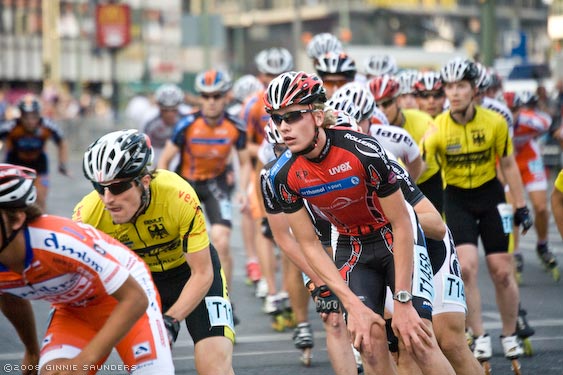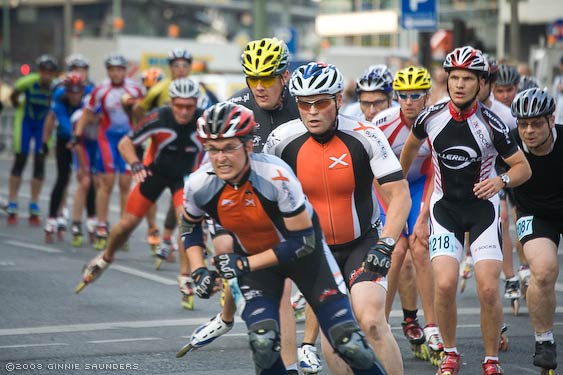 Vattenfall City Nacht 2008
(afterwards)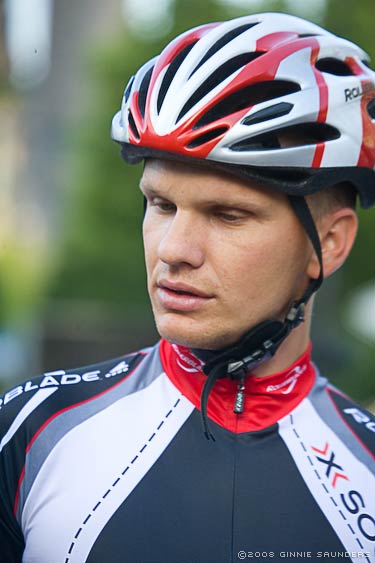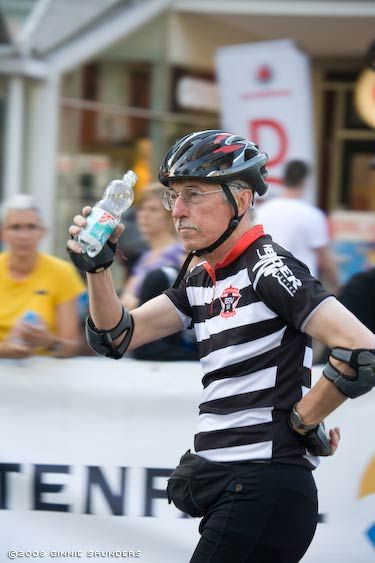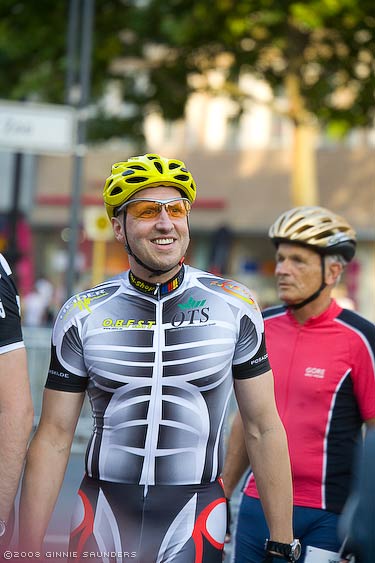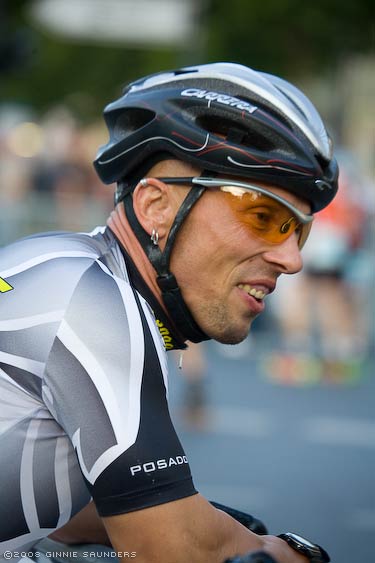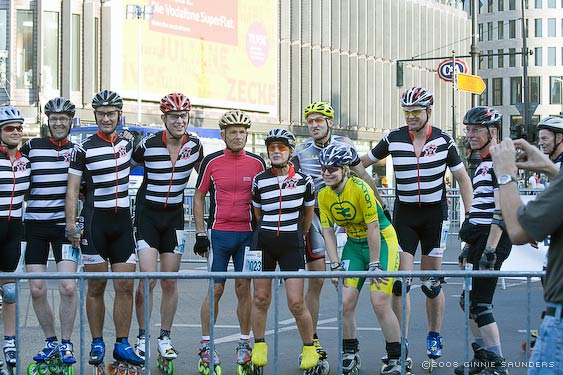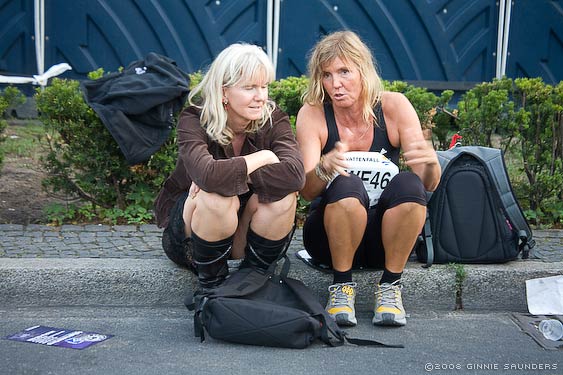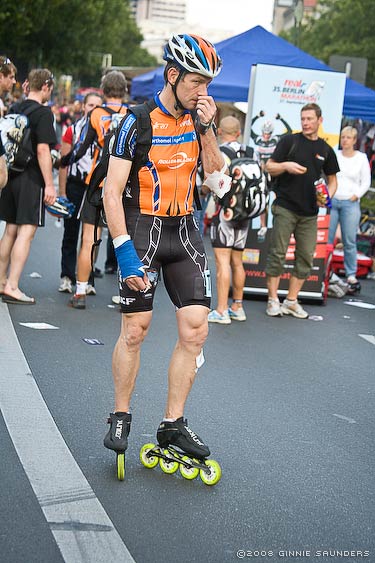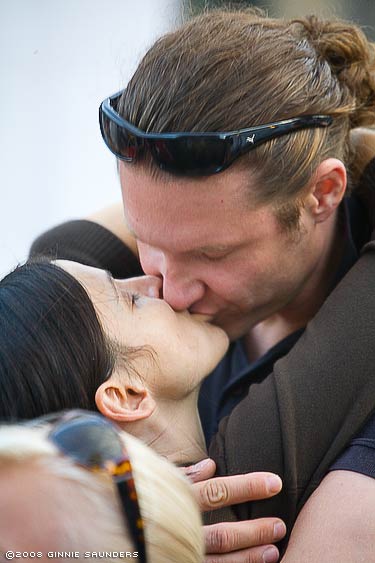 Berlin's Sony Center
at Potsdamer Platz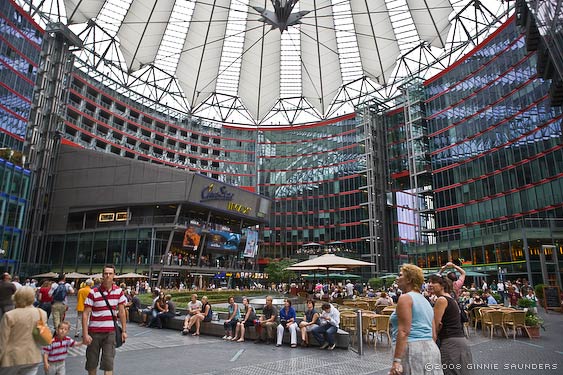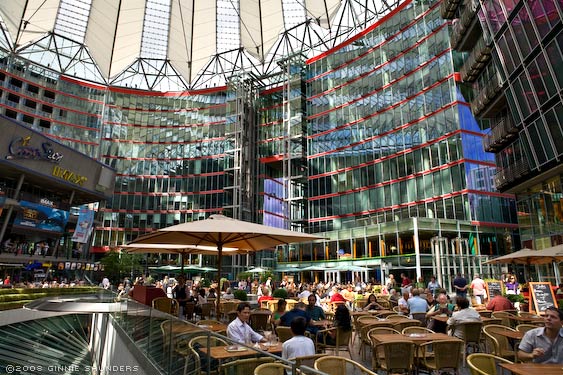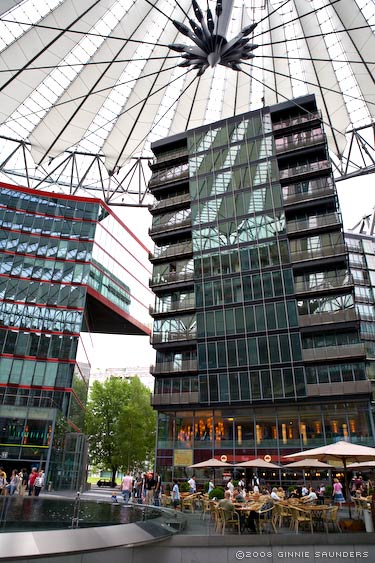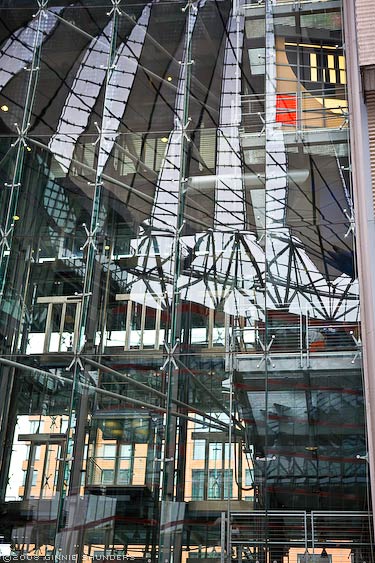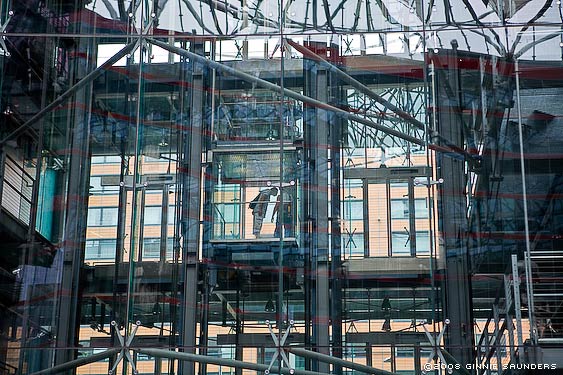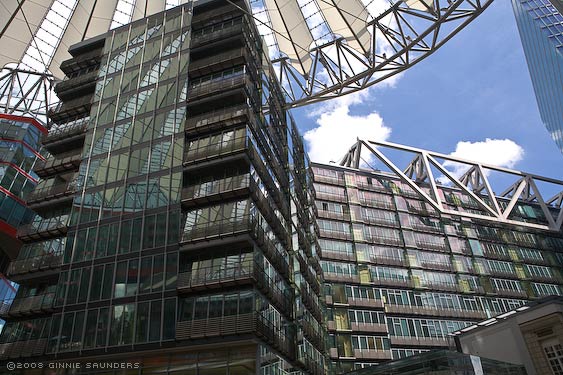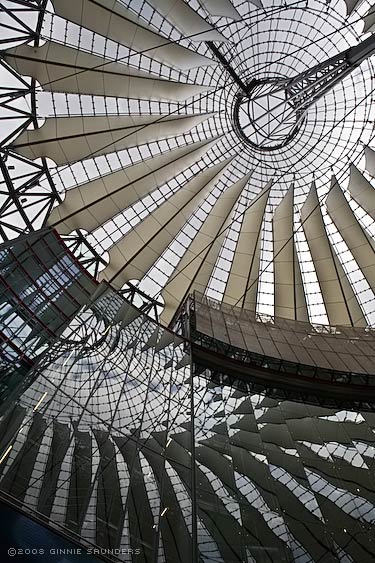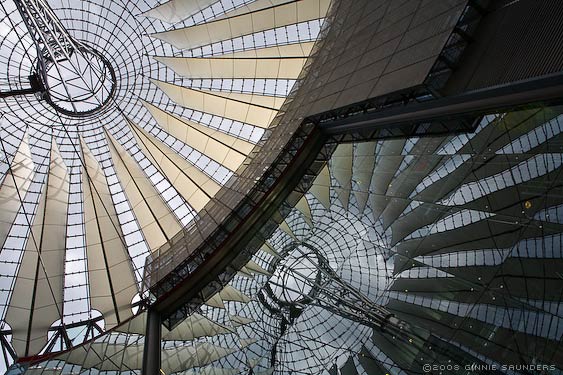 ---
©2002-2008 by Ginnie Saunders. All rights are reserved. No part of this web site may be reproduced or transmitted in any form or by any means — electronic or mechanical, including photocopying, recording, or by any information storage or retrieval system — without written permission from Ginnie Saunders. To learn more about copyright issues on the web, visit the Web Law FAQ.






Ginnie.com, Inc.
PO Box 50314
Columbia, SC 29250
(803) 783-3169
www.ginnie.com