— LA BOQUERIA —

November 10, 2008 — I'm glad everybody seemed to enjoy last week's photos. My favorite "human statue" was the first character in the line-up. He was very funny and established a terrific rapport with his audience. I also admired the "tree nymph" (last in the line-up) who appeared on the street only once during my stay in Barcelona. I suspect he has another job, or perhaps he favors a different neighborhood. Most of the other performers arrive at La Rambla early each morning, jockeying for the best spot. They seldom leave before dusk. It can't be an easy job.
Barcelona's Famous "Boqueria"
And now for another kind of eye candy, the Mercat de Sant Josep de la Boqueria. I discovered "La Boqueria" late one afternoon while was strolling along La Rambla. At first glance, from the outside, it looks like a typical European farmer's market but once inside you realize this is no ordinary place. La Boqueria positively vibrates with energy, color and culture. Your nose twitches and your eyes dance as you wander through mazes of food stalls piled high with delectables of every possible description, all meticulously displayed. You see food you've never seen before — and some you wish you hadn't. You smell the earth, the sea and the sweat of the crowd. Here Barcelona's master chefs can be found shopping alongside throngs of busy housewives and hordes of pushy tourists. Why do they all come? The answer is simple. They come because La Boqueria offers the widest assortment of the freshest ingredients. Locals say that if you can't find it in La Boqueria, you won't find it anywhere else. (Over 40 types of eggs at just one egg stall!)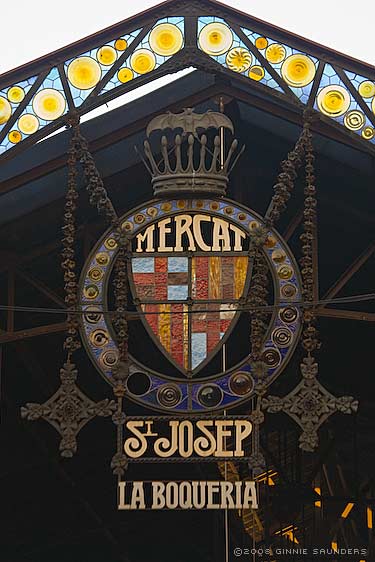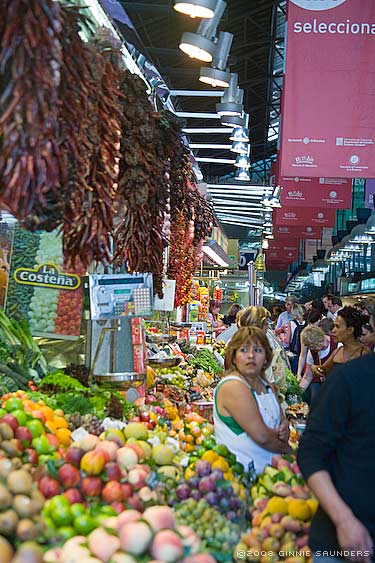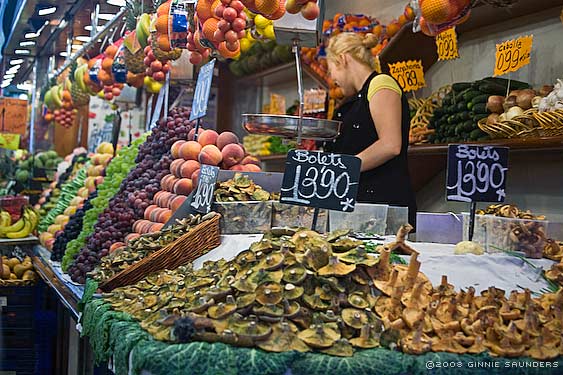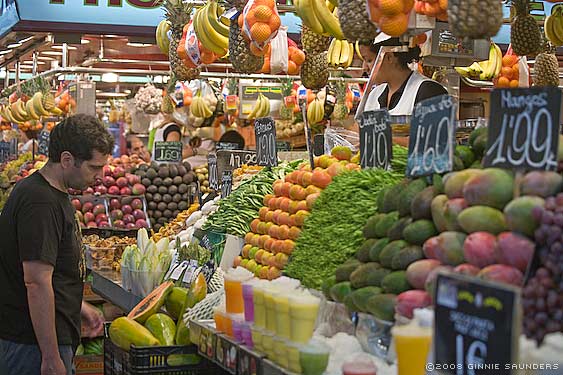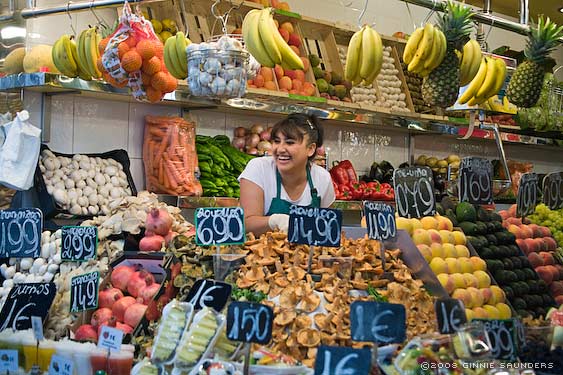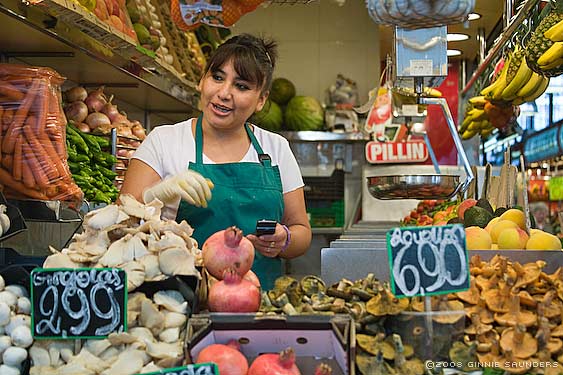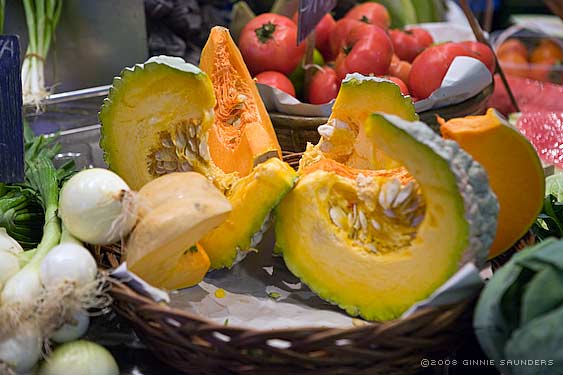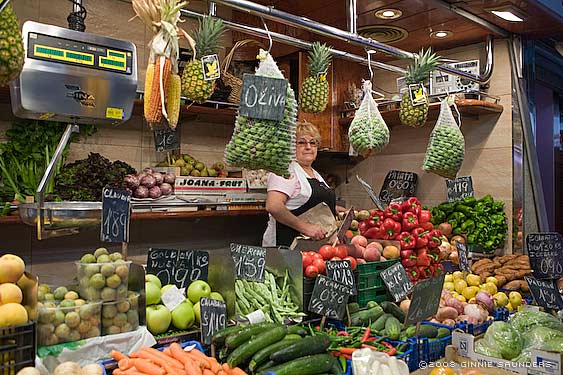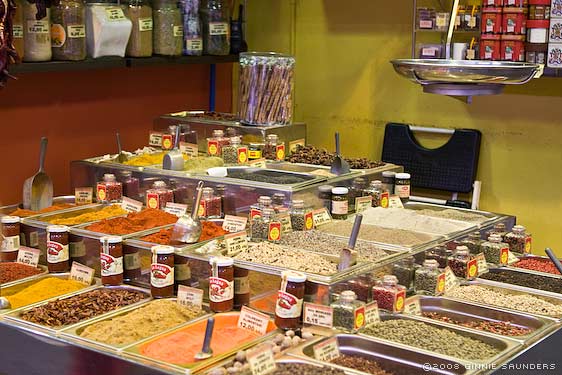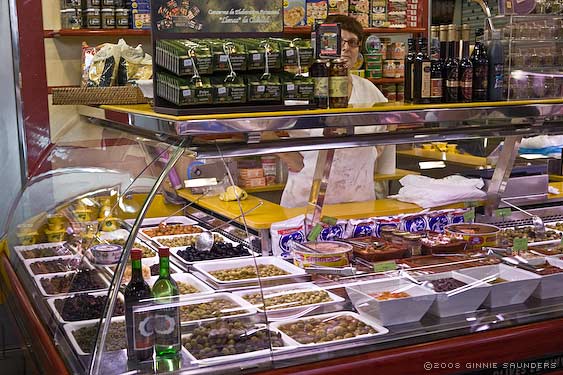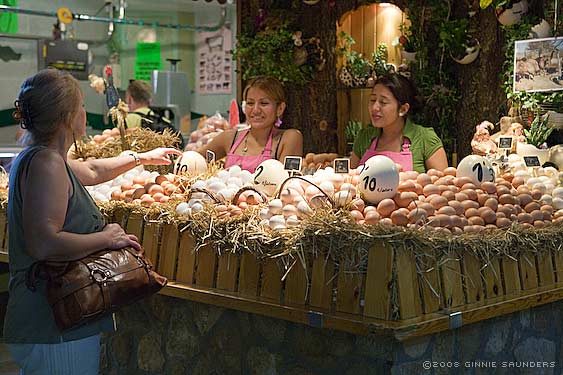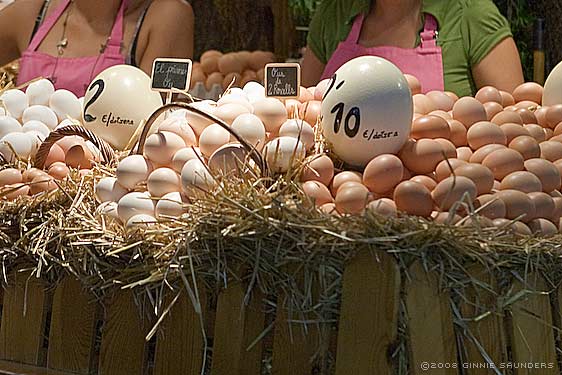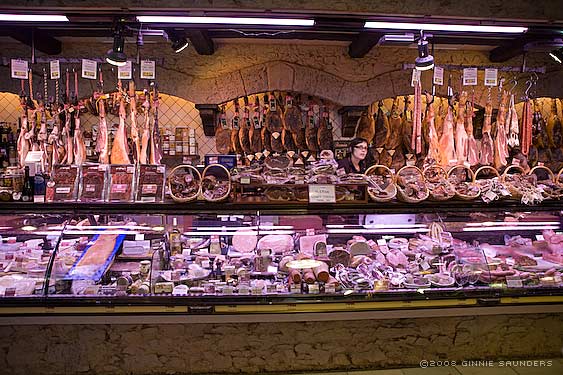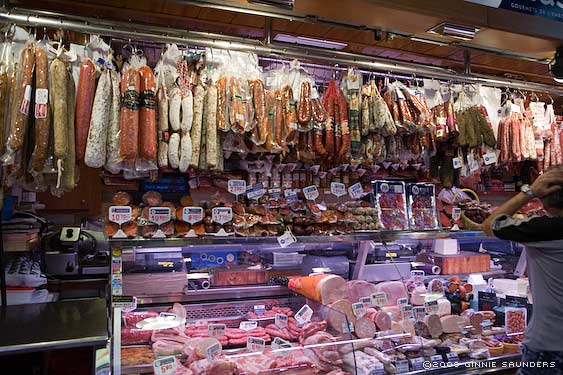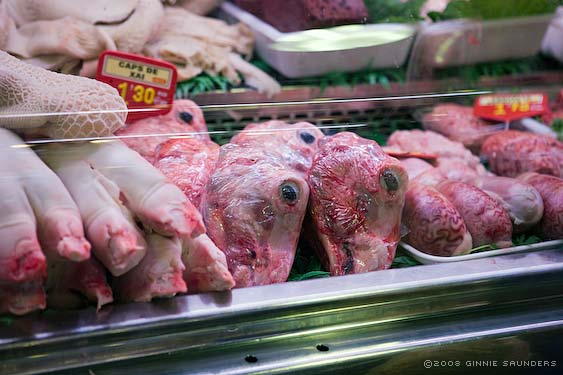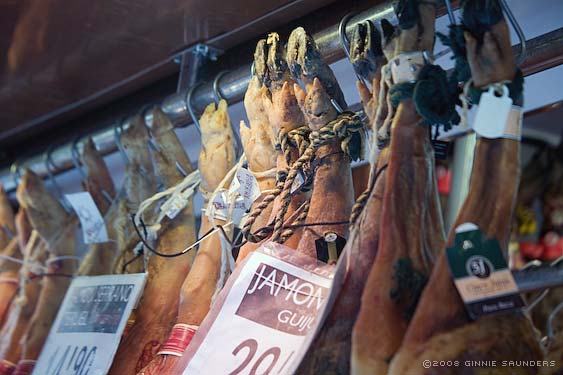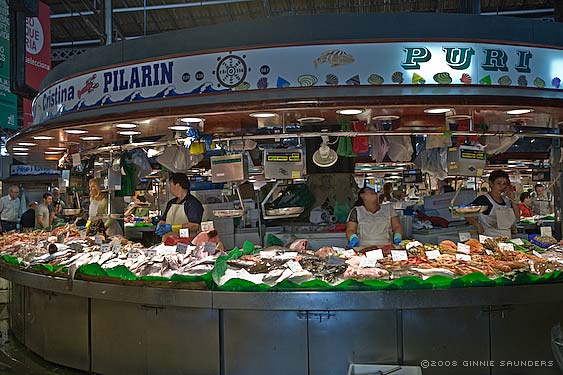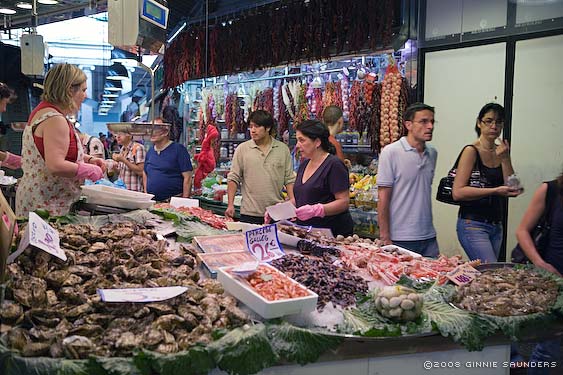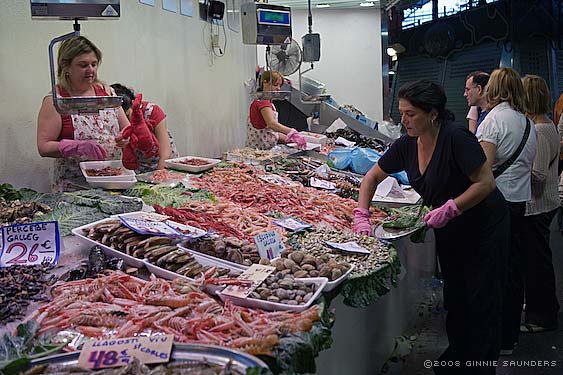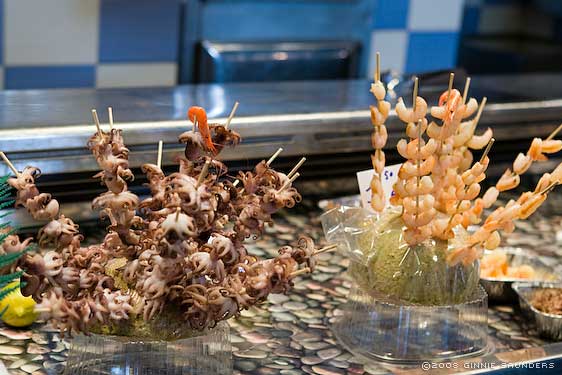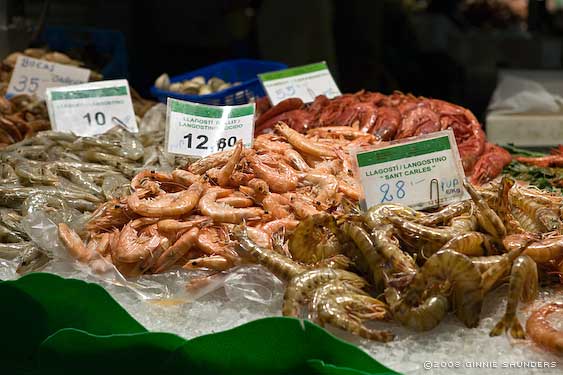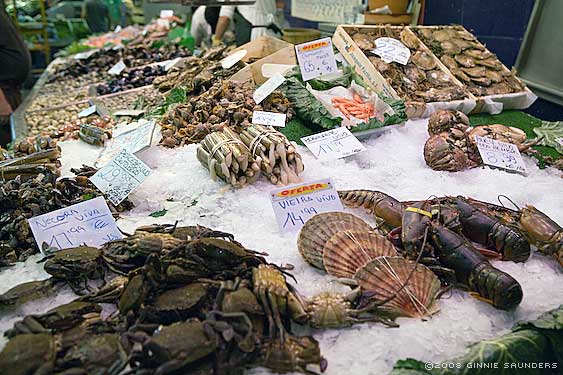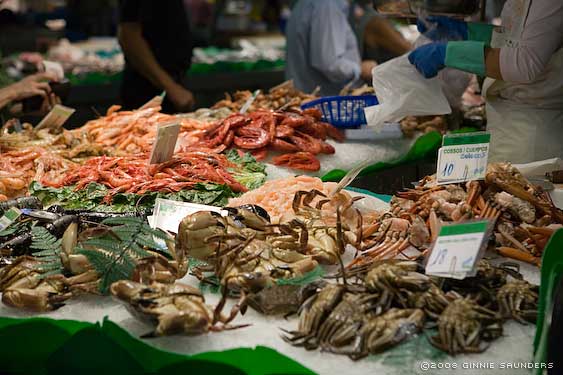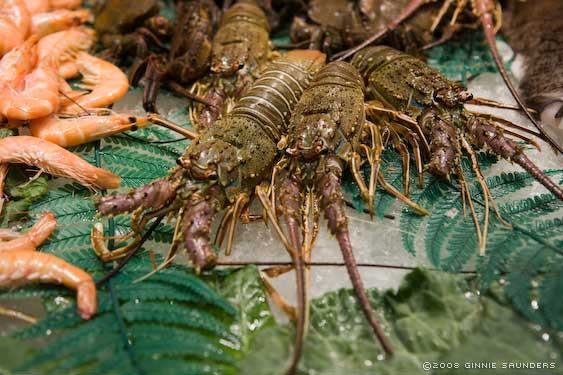 I should add that La Boqueria can trace its history back to 1217. It finally got a roof some 700 years later, in 1914. The walls remain open.
---
©2002-2008 by Ginnie Saunders. All rights are reserved. No part of this web site may be reproduced or transmitted in any form or by any means — electronic or mechanical, including photocopying, recording, or by any information storage or retrieval system — without written permission from Ginnie Saunders. To learn more about copyright issues on the web, visit the Web Law FAQ.






Ginnie.com, Inc.
PO Box 50314
Columbia, SC 29250
(803) 783-3169
www.ginnie.com