"Easter Bunny"


That is not an ordinary Easter Bunny...
'Tis the most foul, cruel and bad-tempered thing you ever set eyes on.
That rabbit's got a vicious streak. It's a killer! Run away, run away!*



..........



Please, with Easter just around the corner, remind your Great Dane
that not all rabbits are what they seem. The world is full of renegade rabbits
masquerading as the Easter Bunny. Teach your dog to know the difference.




*Adapted from Monty Python And The Holy Grail.
(DaDane of the week is updated with a new illustration and story every Monday.)
---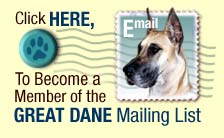 ---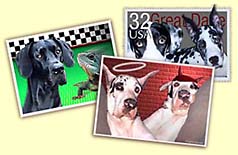 "DaDane of DaWeek" Virtual Postcards
There are 64 cards now, including all the most recent DaDane pictures.
Send someone a virtual DaDane postcard. It's virtually free!