Created: 04/21/03
Links:


– Newest DaDane



– Previous DaDane



– Archived DaDanes



– Copyright Policy
Available now
DaDane of DaWeek
T-shirts & Sweatshirts



Coming soon...
DaDane Notecards &
Prints




– Rabbit Van Vleet –
Here are some pictures of Rabbit (the original Easter Dane), courtesy of Lea Van Vleet. I assure you I have not "doctored" these photos in any manner what-so-ever. They're the real thing. I hope you enjoy them as much as I did.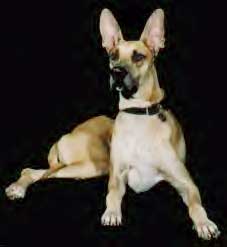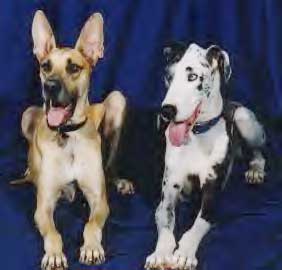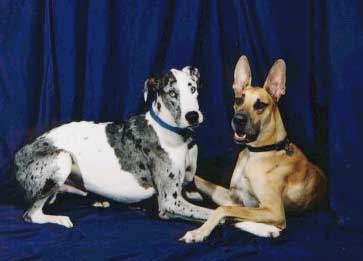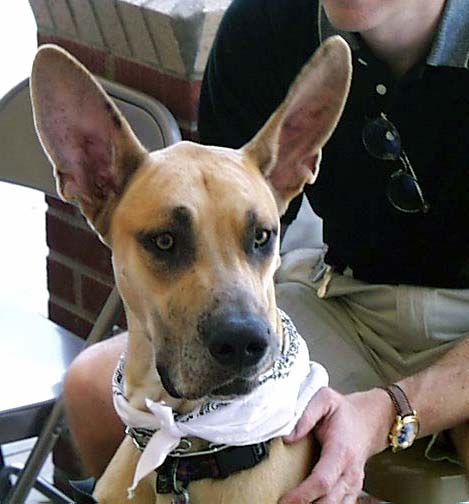 If you'd like to send a note to Lea – or comment on Rabbit –
please use the "message board" below:
---
©2002-2008 by Ginnie Saunders. All rights are reserved. No part of this web site may be reproduced or transmitted in any form or by any means — electronic or mechanical, including photocopying, recording, or by any information storage or retrieval system — without written permission from Ginnie Saunders. To learn more about copyright issues on the web, visit the Web Law FAQ.






Ginnie.com, Inc.
PO Box 50314
Columbia, SC 29250
(803) 783-3169
www.ginnie.com