JOINT RELIEF FOR YOUR GREAT DANE
Effectively control your Great Dane's joint pain and stiffness with Flexicose,
a superior quality LIQUID glucosamine complex.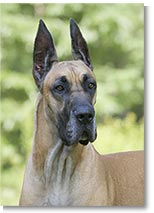 Flexicose is a human-grade LIQUID glucosamine, chondroitin and MSM complex designed for maximum absorption and relief from the painful symptoms of arthritis. It contains 1,500 mg of liquid Glucosamine Sulfate and HCL per dose, plus 12 other synergistic ingredients including Chondroitin Sulfate, MSM, Manganese, Omega 3 fatty acids (EPA and DHA), Vitamin A, Vitamin C, Vitamin E, Yucca, Bromelain, Boswellia, Aloe Vera, and Niacinamide – all in a uniquely concentrated Flexibility Complex.
Flexicose is very safe! The US National Institutes of Health (NIH) says glucosmaine and chondroitin (the primary ingredients in in Flexicose) together work at least as well as NSAIDs or COX-2 drugs (Aspirin, Vioxx, Celebrex, etc) but that unlike artificial drugs, glucosamine (already a natural part of your joints) has almost no side effects. Flexicose follows FDA guidelines and meets strict quality controls. They inspect every single batch to guarantee the highest quality control and, unlike most liquid glucosamine products, Flexicose is manufactured in a facility that carries both GMP and TGA certifications.
Flexicose is the only product on the market with such a unique blend of powerful and synergistic ingredients. It has been shipped to over 100 countries worldwide and is one of the top liquid glucosamine products sold today. Flexicose is easy to administer and rapidly absorbed. It costs as little as 90 cents a day – and it really delivers! You will not find this unique mix of doctor-recommended joint protecting ingredients anywhere else, and certainly not at this level of quality and purity.
Note from Ginnie: My 10-year-old Dane, Merlin, takes Flexicose daily. So does my husband!



Liquid, Human-Grade
Arthritis Relief
for your
GREAT DANE

Learn more

Price: $29.95
for a 32-day supply
FREE SHIPPING

Order a 96-day supply
and save $10!


Arthritis is a painful condition for humans, and maybe even worse for dogs because, unlike people, they can do nothing to stop their own pain. Fortunately science has brought us Flexicose, a powerful all-natural glucosamine supplement that goes to work right away on joint pain to deliver maximum relief.

Flexicose's unique blend of 14 synergistic ingredients helps with your pet's underlying discomfort and helps to ensure healthy cartilage and joints. Instead of simply masking pain, like NSAIDS, Rimadyl® or other drugs, Flexicose goes to the heart of the problem and targets your pet's joint pain from within. The ingredients in Flexicose get to work supplying vast quantities of proteoglycans, the building blocks of cartilage - the "cushions" between the joints. And Flexicose is even more effective because it is a liquid, not a pill, so it delivers quickly and provides a higher absorption rate.

By adding just 1/4 ounce of Flexicose daily to your Great Dane's diet, you will not only keep your Dane healthier and more comfortable – you may be able to avoid the use of prescription NSAIDs and COX-2 inhibitors.
– INFORMATION FROM THE MANUFACTURER –
Why is Flexicose Different?
While many joint formulas are out there, most are in pill form, or contain the lower "active" dosages such as the glucosamine KCl or NaCl. Many only contain glucosamine, which is certainly very helpful, but those formulas lack the added ingredients which in combination are very beneficial for your pets. Also, Flexicose is easy to administer – simply pour a little over your pet's food and you are done! Not only is Flexicose easy to administer, but Flexicose is highly affordable. One 8 fl oz bottle can last up to 32 days for Great Danes. Lastly, Flexicose is safe. Prescription drugs such as Rimadyl® have been linked with scores of deaths. Like the COX-2 drugs, they are certainly effective for covering up joint pain but they have the unfortunate side effects of being fatal in some dogs. Hardly a price I would want my pet to pay. Fortunately you have a choice.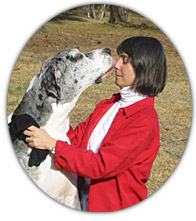 Flexicose has been formulated specifically as a liquid because liquids offer rapid and effective absorption compared to pills and tablets. Pills can take longer for your pet to feel relief and you are paying for less actual "active" glucosamine because of cheap inert binders and fillers. The quality liquid glucosamine in Flexicose not only treats your pet's underlying discomfort but it helps to ensure healthy cartilage and joints. Instead of simply masking pain, like NSAIDS, Rimadyl® or other drugs, Flexicose goes to the heart of the problem and targets your pet's joint pain from within. The ingredients in Flexicose get to work supplying vast quantities of proteoglycans, the building blocks of cartilage - the "cushions" between the joints. Flexicose also inhibits the production of chondrocytes, enzymes that break down cartilage. The result of all of this is decreased soreness and improved flexibility for your pet. Some pet owners say that its almost like they changed their pet's "battery" and completely reenergized them. Flexicose does take a little bit of time to work but after a week or two, they have never seen their pet anywhere near as active as they are now that they are on Flexicose. Give Flexicose a try today - with the money back guarantee, you have nothing to lose.
Why Use High Quality Ingredients For Pets?
Because we believe that pets are family, Flexicose contains superior quality glucosamine HCL and sulfate. Not just that, but Flexicose contains 12 additional synergistic ingredients designed for decreased pain, improved flexibility and cartilage protection. Plus, because Flexicose is a liquid administration is effortless. Try getting that from any other pet joint formula out there!
According to the manufacturer, each dose of Flexicose contains the following synergistic ingredients:
Glucosamine
Glucosamine is technically a form of an amino sugar that plays a major role in cartilage formation and repair. Glucosamine stimulates the production of water-binding glycosaminoglycans and proteoglycans, two essential building blocks of cartilage and also inhibits the production of chondrocytes, enzymes that break down cartilage. Glucosamine also appears to suppress the destructive enzymes collagenase and phospholipase. In effect, supplementing with glucosamine is akin to giving your body the raw materials it needs to promote healthy cartilage - but naturally. Glucosamine helps to form tendons, ligaments, cartilage and nails. Glucosamine has so few side effects primarily because it is already a natural component of the body. The only problem with glucosamine is that its natural production in the body seems to fade with time, injury and aging. Supplementing with the glucosamine in Flexicose can help replace lost glucosamine and restore the proper glucosamine balance. Unlike any other product on the market today, Flexicose contains high quality liquid glucosamine sulfate and HCL as well as a unique blend of 12 other synergistic ingredients and it is backed by a full 90 day money back guarantee.

Chondroitin
Chondroitin Sulfate is a component of cartilage. In molecular terms, it is a gigantic molecule, mainly composed of repeated chains of glucosamine sulfate. Because of this, it functions in a way that is similar to glucosamine. Many of the clinical studies with chondroitin utilized injected forms of chondroitin, something we imagine you would prefer to avoid on a daily basis. Fortunately, because Flexicose is a liquid, our chondroitin sulfate boasts a higher bioavailability than mere solid tablets or capsules. The chondroitin, just like the 13 other specially formulated ingredients in every dose of Flexicose helps the Glucosamine do its job better.

MSM
MSM, also known as methylsulfonylmethane, is a major supplier of sulfur, the fourth most abundant mineral in the body. It is related to another sulfur compound, DMSO. In animal studies, joints affected by pain have lower sulfur content. Mice with joint pain, when given MSM, experience less joint deterioration. The results of a preliminary double-blind trial stated that patients with joint pain found that MSM reduced pain after six weeks.

Manganese Ascorbate
Manganese is a mineral essential to the formation of connective tissue (such as cartilage). Therefore manganese is extremely helpful in combating joint discomfort, but there is also evidence that it promotes keeping bones strong and contributing towards the prevention of osteoporosis.

Some Common Forms of
Arthritis in Great Danes:

Osteoarthritis, also known as
Degenerative Joint Disease

Auto Immune (Rheumatoid) Arthritis

Acute Traumatic Arthritis

Hypertrophic Arthritis

Hip Dysplasia

Aloe Vera (as a gel)
Animal studies show that drinking soothing aloe vera can reduce swelling and soreness in arthritic joints. It has been used since early recorded history for its first-aid like properties. Aloe Vera is one of the only known natural vegetarian sources of Vitamin B12, and it contains many minerals vital to the healthy function and growth process of all the body's systems.

Omega 3 Fatty Acids
Omega 3 Fatty Acids can not be talked about enough when it comes to helping out your entire body as well as dealing with joint discomfort. They help promote reduced soreness, increase blood flow, as well as promote the reduction of Coronary Heart Disease. Omega 3 (EPA and DHA) should be taken everyday even if one does not have joint discomfort. One should make note to avoid Omega 6, as the average diet is saturated with Omega 6 already. Omega 3 however is generally in short supply.

Boswellia Serrata (also known as Boswellin)
Boswellia, because it has been shown to help promote the easing of soreness, is effective for joint discomfort. Boswellia inhibits pro-inflammatory mediators in the body, such as leukotrienes. Research indicates that long-term use of Boswellia, as opposed to NSAIDs, does not appear to cause irritation or ulceration of the stomach.

Niacinamide
This particular form of vitamin B3 may enhance glucocorticoid secretion, a naturally produced anti-inflammatory adrenal hormone. In clinical trials, it has clearly been more effective than placebo and it has very promising effects for joints. William Kaufman, M.D. published detailed observations on many of his patients with joint discomfort who took niacinamide. He documented improvements in joint function, range of motion, increased muscle strength and endurance.

Vitamin C
Vitamin C is a water-soluble vitamin needed for the repair and growth of tissues in all parts of the body. Vitamin C is essential for the repair and maintenance of cartilage and bones as well as healing of wounds. It is essential to form collagen, an important protein used to make tendons, cartilage, ligaments, skin, blood vessels, and scar tissue. It also acts as an antioxidant to offset the damage of free radicals.

Vitamin A
Vitamin A plays an important role in bone formation and may also help to reduce the symptoms of joint discomfort. It is also a potent antioxidant and is needed to promote healthy bone development. Low Vitamin A may lead to reduced bone mass and consequently osteoporosis.

Vitamin E
Another antioxidant, Vitamin E may be helpful in both the prevention of and the treatment of joint discomfort (discomfort relief and increased joint mobility). Vitamin E was tested against a NSAID (diclofenac) and was found to be equally as effective. Vitamin E also has many antioxidant properties.

Bromelaine
Bromelaine may be as effective as the NSAIDS, for pain reduction. Use over time may also help with connective tissue disorders. It also appears to have anti-inflammatory properties.

Yucca
There is evidence that Yucca can aid in joint discomfort relief. Yucca may work by blocking the release of intestinal toxins that inhibt normal formation of cartilage.

No other product on the market today contains the powerful, unique blend of ingredients contained in each bottle of Flexicose. Try Flexicose, risk free, and we guarantee that you will never want to try anything else for your joint health again.
The makers of Flexicose offer a complete 30-day money-back guarantee on every order. If you do not see any improvement in your pet, simply send the product back for a complete and prompt refund.
Click here for more details about
Flexicose for your Pet
or you can
Order Flexicose right away
---
©2002-2008 by Ginnie Saunders. All rights are reserved. No part of this website may be reproduced or transmitted in any form or by any means — electronic or mechanical, including photocopying, recording, or by any information storage or retrieval system — without written permission from Ginnie Saunders. To learn more about copyright issues on the web, visit the Web Law FAQ.


Ginnie.com, Inc.
PO Box 50314
Columbia, SC 29250
(803) 783-3169
www.ginnie.com